Stay Informed
Never miss a blog post again
We humans live on planet Earth (for the time being), and utilize resources that have existed long before we came around. Many of these resources are scarce – due to their finite supply and importance to our well-being, the way these resources are managed is of highly related to our ability to survive and thrive.
As such, there is a very strong prima facie case for protecting the environment. The modern environmentalist movement considers itself the vanguard attempting to save the environment from greedy, ruthless capitalists, who are more than happy to destroy the environment in the pursuit of profit. To do so, they suggest assorted government policies, ranging from simple regulations to the intentional extermination of billions of humans.
No doubt, the institutional structure that we live under today, with giant corporations protected by big government, has led to significant environmental distress. Nevertheless, the effect of capitalism and market-based economies has been among the greatest boons for environmental protection.
This may at first seem like a contradiction, but in this article, I intend to argue that it is in fact private property rights that, as an institutional structure, are necessary for the protection of our environment. The political system that fully embodies a respect for private property is called "anarchy," "anarcho-capitalism," or "voluntaryism."
As an anarchist, I often hear people object to my beliefs on the basis that pollution would run rampant and the environment would be destroyed if anarchy were put into practice. This is the most common concern people have, second only to how security and law would work in an anarchist society. For some reason, it is very difficult for most people to envision how the environment might survive without the protection of the government. In reality, however, the government is the greatest enemy of the environment, and markets are the most effective way of preventing environmental devastation largely caused by the state and its crony-capitalist cronies.
Since this is an extremely long post (over 22,000 words), I will present a brief outline of the content to follow, which is divided into two separate posts. First, I describe the modern environmentalist movement and the fallacies underlying their dogma, particularly the idea that nature has some kind of "intrinsic value." Next, I document how governments are far and away the worst polluters on the planet. I then walk through multiple cases in the US where government policies have led to environmental catastrophe, and thoroughly document the extreme environmental destruction that socialism has caused in the world. Then I will present an alternative paradigm: respect for private property rights. I provide some historical background on how the legal climate for environmental issues has changed, and then describe the way that issues surrounding environmental damage ought to be handled. Using this private property paradigm, I discuss numerous environmental issues that could be more easily resolved under anarchy as opposed to resorting to state coercion. In the second post, I describe what is generally considered the biggest and most challenging environmental issue of our time: global warming. I discuss why the narrative surrounding global warming is heavily warped and politicized, why it is valid to be skeptical of the mainstream position, and how global warming could be addressed far more adequately under anarchy than via government.
Environmentalism: How Much Does "The Environment" Really Matter?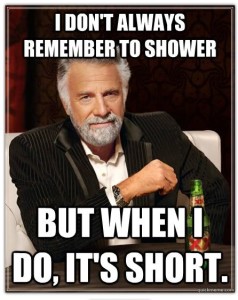 As alluded to before, environmentalists differ in terms of how extreme their proposals and intentions are. The majority of people who consider themselves environmentalists are moderate – they are outdoorsy-types who want to ensure that there are still green spaces for their children, for instance. But then there are environmental extremists, who think that humanity is a great scourge on this world, and that the planet would be better off without us. They go as far as to recommend the intentional extinction of humanity. In fact, Australian government-funded environmentalist propaganda is telling children that they should die at the age of 9 so that they don't use more than their "fair share" of resources!
Surely, most of the people reading this are not in the latter category. That being said, both rely on the same fallacy to arrive at their policy conclusions – it's just that the more extreme take this fallacy further. Modern environmentalists all believe that nature has intrinsic value, a notion that I will soon demonstrate is absurd.
But the alleged intrinsic value of nature is just one tenet of the environmentalist religion. Consider the narrative of environmentalism, which claims that there was an initial Eden, a sacred environment that was pure until humanity destroyed it in a fall from grace. Supposedly, native people lived happy lives in perfect peace with the environment before capitalism came along. Of course, this ignores the terrible record of indigenous people as stewards of the environment, and the horrid conditions in which most of them lived. As the late author Michael Crichton said:
"In short, the romantic view of the natural world as a blissful Eden is only held by people who have no actual experience of nature. People who live in nature are not romantic about it at all. They may hold spiritual beliefs about the world around them, they may have a sense of the unity of nature or the aliveness of all things, but they still kill the animals and uproot the plants in order to eat, to live. If they don't, they will die."
And then there are the doomsday predictions that are repeatedly proven wrong. This happens time and again, but like a religious cultist whose doomsday date passed without incident, the environmentalist will just pick a new date and push their prediction further down the line. Consider the mass starvation that was predicted due to population pressures, the resource depletion that always seems right around the corner, and global cooling in the 1970s which has now morphed into global warming. Another example:
"Near the end of the 19th Century…city planners warned of the impending danger of the streets being covered with dozens of feet of horse manure as the population of humans and animals would surely grow in those imperiled cities. The reviled automobile, it turns out, saved us from that horrible fate."
Ironic, right? But the most important of the tenets of environmentalism is the sacredness of nature, the value that nature possesses in and of itself. But if nature has intrinsic value, what does this imply? It isn't only humans who act in some way to "harm" nature or the environment, yet it seems only humans are held responsible. As George Reisman argues (emphasis mine):
"The doctrine of intrinsic value is itself only a rationalization for a preexisting hatred of man. It is invoked not because one attaches any actual value to what is alleged to have intrinsic value, but simply to serve as a pretext for denying values to man. For example, caribou feed upon vegetation, wolves eat caribou, and microbes attack wolves. Each of these, the vegetation, the caribou, the wolves, and the microbes, is alleged by the environmentalists to possess intrinsic value. Yet absolutely no course of action is indicated for man. Should man act to protect the intrinsic value of the vegetation from destruction by the caribou? Should he act to protect the intrinsic value of the caribou from destruction by the wolves? Should he act to protect the intrinsic value of the wolves from destruction by the microbes? Even though each of these alleged intrinsic values is at stake, man is not called upon to do anything. When does the doctrine of intrinsic value serve as a guide to what man should do? Only when man comes to attach value to something. Then it is invoked to deny him the value he seeks. For example, the intrinsic value of the vegetation et al. is invoked as a guide to man's action only when there is something man wants, such as oil, and then, as in the case of Northern Alaska, its invocation serves to stop him from having it. In other words, the doctrine of intrinsic value is nothing but a doctrine of the negation of human values. It is pure nihilism."
It is often held that man is an agent of destruction of nature, but isn't man a part of nature? If a beaver is allowed to chop down trees, why should I not be allowed to?
Beyond the nonsense inherent in this doctrine, considering nature to have intrinsic value makes it impossible to rationally guide ourselves with respect to how to treat the environment. How are we supposed to behave if we cannot use nature for our own ends? And if we are allowed to use nature to further goals of man, then – if nature has intrinsic value and we can't discriminate between various elements of nature – how are we to determine which environment-altering behaviors are kosher and which are not? We live in a world of scarcity, so some means of determining priorities is necessary.
Nature does not have intrinsic value. This doesn't imply that the natural world doesn't have value, of course, but rather that its value is related to the ends that nature can be used to achieve. I don't intend to belabor this point philosophically; I just mean to point out that there is nothing immoral about man manipulating his natural environment to achieve his goals.
In fact, it seems that this is an inevitable result of existing. Humans act in order to achieve desired aims, and we use existing means, including that of the surrounding environment, in order to do so.
Despite this, an environmentalist might argue, it is still in man's best interest to preserve the natural environment and avoid depleting the resources that we need in order to improve our lives. It's certainly true that wasting resources is, well, wasteful. At any given moment, it is no doubt the case that there are only so many resources available for human use. But this static view ignores the fact that as human knowledge of the physical world increases (and as capital accumulates, allowing us to take advantage of this knowledge), the amount of resources available for our use increases….arguably, without a practical limit. George Reisman spells this out explicitly:
"And this brings me to what I consider to be the revolutionary view of natural resources that is implied in Menger's theory of goods. Namely, not only does man create the goods-character of natural resources—by obtaining knowledge of their useful properties and then creating their useability and accessibility by virtue of establishing the necessary command over them—but he also has the ability to go on indefinitely increasing the supply of natural resources possessing goods-character. He enlarges the supply of useable, accessible natural resources—that is, natural resources possessing goods-character—as he expands his knowledge of and physical power over nature.

The prevailing view, that dominates the thinking of the environmentalists and the conservationists, that there is a scarce, precious stock of natural resources that man's productive activity serves merely to deplete is wrong. Seen in its full context, man's productive activity serves to enlarge the supply of useable, accessible natural resources by converting a larger, though still tiny, fraction of nature into natural resources possessing goods-character. The essential question concerning natural resources is what fraction of the virtual infinity that is nature does man possess sufficient knowledge concerning and sufficient physical command over to be able to direct it to the satisfaction of his needs. This fraction will always be very small indeed and will always be capable of vastly greater further enlargement.

…

"Nature presents the earth as an immense solidly packed ball of chemical elements. It has also provided comparably incredible amounts of energy in connection with this mass of chemical elements. If, over and against this massive contribution from nature stands motivated human intelligence—the kind of motivated human intelligence that a free, capitalist society so greatly encourages, with its prospect of earning a substantial personal fortune as the result of almost every significant advance, there can be little doubt as to the outcome: Man will succeed in progressively enlarging the fraction of nature's contribution that constitutes goods; that is, he will succeed in progressively enlarging the supply of useable, accessible natural resources."
Consider the many resources we use today that wouldn't have necessarily been considered resources many years ago. Petroleum wasn't a natural resource until humanity made it one. The same is true of iron, aluminum, copper, bronze, zinc, gold, silver, and uranium. But even after discovering the goods-character of these resources, advances in technology have allowed us to mine with less effort or at greater depth, find more of the resource where it wasn't previously visible, access the resource from previously inaccessible locations (offshore oil drilling, for instance), and so on.
The solution to the "problem" of limited resources is to increase the amount of resources, by improving the state of human knowledge and through capital accumulation to allow us to take advantage of this knowledge. Contrast this with the "solution" presented by environmentalists: use less stuff. How about instead of impoverishing us all, we invent ways to adapt to environmental change and the use of resources?
"If we destroy the energy base needed to produce and operate the construction equipment required to build strong, well-made, comfortable houses for hundreds of millions of people, we shall be safer from the wind and rain, the environmental movement alleges, than if we retain and enlarge that energy base. If we destroy our capacity to produce and operate refrigerators and air conditioners, we shall be better protected from hot weather than if we retain and enlarge that capacity, the environmental movement claims. If we destroy our capacity to produce and operate tractors and harvesters, to can and freeze food, to build and operate hospitals and produce medicines, we shall secure our food supply and our health better than if we retain and enlarge that capacity, the environmental movement asserts."
If global warming is happening, we should develop more and better air conditioners. Instead, the environmentalists would have us destroying industrial civilization, condemning millions or billions to starvation and death.
As alluded to earlier, environmentalists have a habit of catastrophizing the impact of environmental issues, and of ignoring the consequences of their proposed policy fixes.
"Consider, for example, the recent case of Alar, a chemical spray used for many years on apples in order to preserve their color and freshness. Here, it turned out that even if the environmentalists' claims had actually been true, and the use of Alar would result in 4.2 deaths per million over a seventy-year lifetime, all that would have been signified was that eating apples sprayed with Alar would then have been less dangerous than driving to the supermarket to buy the apples! (Consider: 4.2 deaths per million over a seventy year period means that in any one year in the United States, with its population of roughly two hundred and fifty million people, approximately fifteen deaths would be attributable to Alar! This is the result obtained by multiplying 4.2 per million times 250 million and then dividing by 70. In the same one-year period of time, approximately fifty thousand deaths occur in motor vehicle accidents in the United States, most of them within a few miles of the victims' homes, and undoubtedly far more than fifteen of them on trips to or from supermarkets.) Nevertheless, a panic ensued, followed by a plunge in the sale of apples, the financial ruin of an untold number of apple growers, and the virtual disappearance of Alar."
Contrast this with the miracle of the market.
"Famine has been ended, because the industrial civilization so hated by the environmentalists has produced the greatest abundance and variety of food in the history of the world, and created the transportation system required to bring it to everyone. This same hated civilization has produced the iron and steel pipe, and the chemical purification and pumping systems that enable everyone to have instant access to safe drinking water, hot or cold, every minute of the day. It has produced the sewage systems and the automobiles that have removed the filth of human and animal waste from the streets of cities and towns."
Governments Are The Largest Polluters
One of the great ironies of environmentalism is that its proponents' solutions always seem to involve government action. And yet they routinely ignore the god-awful record that governments have as stewards of the environment.
In fact, the US federal government is the largest polluter on the planet, but state governments are pretty bad too. The US Department of Defense is the largest contributor to this pollution. Military bases, of which there are a gazillion, pollute their locations heavily, which causes serious health issues among soldiers and their families. During wars, the government has leveled forests using chemicals and big machines. The US government is also the 4th largest greenhouse gas emitter in America, trailing only behind energy companies. But the environmental impact of the government goes beyond directly polluting:
"The federal government provides subsidies to many activities through direct transfers as well as through the provision of free or below-cost access. For example, recreational activities in the national forests and parks are heavily subsidized; most users pay low (or no) fees. Such subsidies encourage people to "consume" more of those public resources than they would be likely to in a market system. In addition, subsidies for favored providers of environmental amenities tend to squeeze out private alternatives. Other well-known subsidies that can unintentionally degrade the environment include agricultural subsidies, grazing subsidies, and water and hydropower project subsidies, among others. Unfortunately, the political process finds it almost impossible to deal honestly with the issue of subsidies. Only free markets are able to assess the full costs of resource use. Until property rights-based policies are instituted, environmental issues – from waste disposal to wetlands protection – will be poorly managed."
There are also massive subsidies to Confined Animal Feeding Operations (CAFOs), which leads to environmental issues with excess manure. The government botches the management of forest fires by letting deadwood accumulate, leading to massive blazes.
Just recently, the EPA, which is supposed to be protecting the environment, dumped millions of gallons of toxic waste into the Animus River in Colorado, which may have been done intentionally for money! Predictably, leading environmentalist groups have been covering for the EPA on this one, even though they vehemently attack private companies for far less.
Some additional examples would be instructive. Take Seattle's Ravenna Park. It was once privately owned and well-preserved. But the local government was afraid that it wouldn't continue to be preserved, so they took over and then proceeded to let it fall into disrepair.
"At the turn of the twentieth century it [Ravenna Park] was a privately owned park that contained magnificent Douglas firs. A husband and wife, Mr. and Mrs. W. W. Beck, had developed it into a family recreation area that, in good weather, brought in thousands of people a day. Concern that a future owner might not take proper care of it, however, caused the local government to "preserve" this beautiful place. The owners did not want to part with it, but the city initiated condemnation proceedings and bought the park.

But since they had no personal property or income at stake, local officials allowed the park to deteriorate. In fact, the tall trees began to disappear soon after the city bought it in 1911. A group of concerned citizens brought the theft of the trees to officials' attention, but the logging continued. Gradually, the park became unattractive. By 1972 it was an ugly, dangerous hangout for drug users. The Becks, operating privately at no cost to taxpayers, but supported instead by user fees, had done a far better job of managing the park they had created."
The BP Gulf Oil Spill
In April 2010, the Deepwater Horizon oil rig in the Gulf of Mexico began gushing oil into the ocean, and wasn't successfully capped for 87 days, with about 5 million barrels of oil discharged in total. The company that owned this rig, BP, was trashed by environmentalists and the media in the aftermath of this tragedy. What they ignore is the crucial role of government regulations that made this spill so much more likely. Of course, much of this legislation was likely the result of oil industry lobbying, so the corporate-state nexus is really the blameworthy institution here, not merely the government.
How did regulation help lead to the worst accidental oil spill in history? The Oil Pollution Act of 1990 established a measly $75 million liability cap on oil spills, which created an immense moral hazard by reducing the risk to oil companies while drilling, and reducing their incentive to ensure the safety of their actions. Without a cap like this, oil companies would be responsible for the full cost of the damages that they cause, which would make them far more cautious and safety-prone.
It gets worse. Why was BP drilling in such a deep area to begin with? Wouldn't it be far safer to drill closer to the surface? Unfortunately, oil companies are often barred from exploring less risky oil-rich areas.
"Because most private lands have been explored, public lands offer the most potential for oil and gas development. However, the NIMBY ["not in my back yard"] principle has significantly restricted development on those lands. According to 2008 Energy Department figures, nearly 80% of potentially oil-rich offshore lands are off limits to oil and gas development, and 60% of onshore lands are."
You see, politicians don't like those unsightly oil rigs near their territory, so they explicitly disallow it.
"I've seen the total number of platforms estimated at around 4,000, with up to 100 drilling rigs operating at a time. One of the interesting things to me about this map is that it shows no rigs in the eastern part of the Gulf of Mexico. It turns out this is due to a moratorium on drilling first put in place by President Bush in 1990. In 1998, President Clinton extended the moratorium until 2012. So, one government intervention has resulted in a situation in which drilling operations are constrained west of the border between Alabama and Mississippi, with a concentration of drilling off the coast of Louisiana."
And then there are the federal subsidies ("royalty relief") for drilling in deep waters rather than water closer to shore. These subsidies result in a five-fold increase in the incentive for companies to drill in deep water rather than shallow water.
It's not just in America where mismanagement of land and regulation causes issues with oil spills. In Nigeria, for instance, state ownership of oil assets has led to repeated spills.
Love Canal
My favorite example that demonstrates the ineptitude of governments with respect to the environment is the infamous Love Canal fiasco. Investigative reporter Eric Zuesse documented the whole story here, but I'll provide a summary.
The Love Canal was a site in upstate New York that was owned by Hooker Chemical Co., which they used as a dumping site for toxic chemicals (the Army was also dumping toxic waste at Love Canal, but for some reason people only blame Hooker). The Niagara Falls Board of Education desperately wanted to own this land to build a school on, but Hooker did not want to sell it. Nevertheless, the BoE used their power of eminent domain to threaten Hooker with seizing the land, so it was ultimately sold to the government for one dollar. The sell was done specifically so that there would be a contractual record where Hooker could spell out the dangers of building on this land for all future owners (if the land were seized by eminent domain, Hooker would have been free of liability for the chemicals anyways, so it was with the public good in mind that they sold instead). Hooker made it very clear to the BoE that there were chemicals underground and that no building should take place on that site beyond mere surface construction (like a park). When the BoE tried to sell the site to real estate developers in 1957, Hooker came to those meetings and forcefully advised against it. Ultimately, Niagara Falls ended up building a school on this land anyways, disturbing the chemicals and letting the seep into the community that was soon built there.
"Practically every level of government has been involved over the years in violating either the Canal's walls or the protective clay cover that Hooker says it had laid four feet thick on top of its wastes. Even the New York State Department of Transportation, which now shares major responsibility for remedial work on the Canal with New York's Department of Health and the federal Environmental Protection Agency, ripped into the Canal in 1968, at the southern end where Hooker had done most of its dumping. In the construction of an expressway and the moving of Frontier Boulevard northward, chemicals were contacted, and Hooker was requested to, and did, cart away 40 truckloads of chemical wastes. Just as Hooker had worried in 1957, as time passed the possible hazards of construction on the property had been put totally out of mind."
Such ineptitude! But the narrative about what occurred at Love Canal was that a greedy corporation took advantage of and poisoned a community.
"Despite the popular myth that Love Canal is the result of a single corporation's greed and heartlessness, the actual explanation is far more complex. It's clear to anyone who digs into this matter that Hooker may well have been the only party to the affair to behave responsibly. Hooker chose an exceptionally fine chemical dumpsite; it ceded the dump to the School Board under circumstances in which the threat of condemnation was real and the reality of condemnation was already under way for adjoining properties; it warned the School Board that the chemicals could kill and insisted that the Board pass this warning on to any subsequent owner of the property; it urged the Board not to construct the school or any other buildings directly over the Canal; it protested the prospect of any subsurface construction on the Canal.

These warnings were repeatedly ignored, however, by the governmental bodies involved in desecrating this chemical tomb: the School Board itself, the City Planning Board, the city engineer, and the state Department of Transportation. In addition, other governmental agencies have been busy spreading misinformation about the Canal: the Niagara County Health Department, the state Department of Health, the US Environmental Protection Agency, and the US Department of Justice."
And the icing on the cake is that the EPA has since then positioned private industry as blameworthy and the government as the savior. They need to justify their existence somehow.
Socialism And The Environment
Environmentalists, as I said before, always seem to think that environmental protection requires an expansion of government. If this were true, one might expect that socialist countries would have a sterling record of environmental stewardship, right? Luckily, since the fall of the Soviet Union, we have plenty of case studies to verify that this is not the case.
Before diving into these examples, let's reflect for a moment on why socialism might prove to be a poor economic system from an environmental perspective. In the Soviet Union and other socialist countries, there were explicit protections for the environment both at the legal and ideological level. However, without a profit motive operating, industrial managers were not sensitive to economic incentives to protect the environment. Ed Dolan describes several ways in which the socialist system leads to economic harm:
"Where there are property rights, there is always an owner to resist trespass, whether by people on foot or noxious chemicals wafting through the air. True, the legal system doesn't work perfectly. Sometimes owners can't adequately protect their rights, but the rights are there. Furthermore, where there is widespread ownership of at least small scraps of property, respect for the property rights of others also becomes widespread, although, alas, not universal."
Private property is central to the reason why markets protect the environment better than government, but there are also political realities that make socialist countries ignore environmental concerns.
"In a socialist system, producers have a stronger grip on the levers of political power. After all, as state enterprises, they are not mere lobbyists—they are themselves a part of the government structure. For example…there were protests in the Soviet Union when paper mills first started dumping waste into Lake Baikal. However, the protesters themselves were always one government institution, say, the Limnological Institute of the Academy of Sciences, working against another, in that case the Ministry of Timber, Paper, and Woodworking. Sometimes the protesters were able to exploit personal rivalries within the government in order to plant articles in government newspapers, but in the end, they always lost. The whole incentive system of the Soviet economy, from the Politburo down to the local plant manager, was focused on just one thing: meeting the impossibly demanding production targets of the Five Year Plan. The environment always lost."
For a thorough account of why socialism tends to destroy the environment, I recommend reading this paper by Peter Hill (1992). Under socialism, there is no incentive to prevent waste, which leads to excess consumption of resources.
"The general inefficiency of production under socialism is another indicator of the lack of incentives to prevent waste. Czechoslovakia consumes about three times the energy of the average western nation per unit of output. In the former Soviet Republics manufacturing uses four times as much energy per unit of GNP as in the United States. Chemical plants in the Soviet Union for many years emitted large amounts of a potent pollutant, fluorine, into the atmosphere. Despite numerous studies by engineers that showed that the fluorine could be recovered at a profit and sold to other enterprises, the plant managers found it easier to continue to pollute. There was no effective system in place whereby a manager was rewarded for taking such cost reducing and environment improving actions."
While free markets certainly would not have a perfect record with respect to preventing waste and protecting the environment, they would be far superior to socialist incentives. If the theoretical account of socialism's environment failings is damning, the real life experience is catastrophic. Thomas DiLorenzo (1992) has done research on this, which I will now draw upon.
Soviet Union
In the Soviet Union (which, again, had extensive legal protections for the environment), central planning proved devastating for the natural world. The Aral and Caspian seas were destroyed, as Soviet authorities diverted water away from them for other projects, and hundreds of factories dumped untreated chemical wastes into them. This sort of industrial prioritization was common.
"A typical example of the environmental damage caused by the Soviet economic system is the exploitation of the Black Sea. To comply with five-year plans for housing and building construction, gravel, sand, and trees around the beaches were used for decades as construction materials. Because there is no private property, "no value is attached to the gravel along the seashore. Since, in effect, it is free, the contractors haul it away. This practice caused massive beach erosion which reduced the Black Sea coast by 50 percent between 1920 and 1960. Eventually, hotels, hospitals, and of all things, a military sanitarium collapsed into the sea as the shoreline gave way. Frequent landslides–as many as 300 per year–have been reported."
Toxic waste was dumped into rivers and destroyed these ecosystems because there was no private property.
"Effluent from a chemical plant killed almost all the fish in the Oka River in 1965, and similar fish kills have occurred in the Volga, Ob, Yenesei, Ural, and Northern Dvina rivers. Most Russian factories discharge their waste without cleaning it at all. Mines, oil wells, and ships freely dump waste and ballast into any available body of water, since it is all one big (and tragic) "commons."

…

"Islands of alkaline sewage have been observed floating on the lake, including one that was 18 miles long and three miles wide. These "islands" have polluted the air around the lake as well as the water in it. Thousands of acres of forest surrounding the lake have been denuded, causing such erosion that dust storms have been reported. So much forest land in the Lake Baikal region has been destroyed that some observers reported shifting sands that link up with the Gobi Desert; there are fears that the desert may sweep into Siberia and destroy the lake."
Arguably the worst of these cases was the Volga River. So much oil was dumped into this river that smoking had to be banned for sailors on ships traversing it – not for paternalistic health reasons, as in the West, but because throwing spent cigarette butts overboard would cause raging fires.
Of course, let's not forget the Chernobyl disaster.
"The 1986 Chernobyl nuclear disaster, the world's worst, caused not just by operating errors but by a reckless design that provided no containment vessel in case of accident. The nuclear accident that had been considered the world's worst up to that time also occurred in the Soviet Union, the 1957 explosion of a waste storage pond at the Mayak nuclear weapons complex."
The Soviets also killed at least 45,000 humpback whales between 1946 and 1986. Why? To satisfy obscure line items in five year plans. Barely 30% of these whales were actually used, and the remainder were left to rot.
China
Chinese cities are well-known to have a thick layer of smog covering them.
"The Chinese state's arrogation of all pollution litigation to its own courts is a clear collectivization of environmental property rights — most notably rights to air and property surfaces, most of which are covered in soot after a few years of operation.

The state's subsequent, systematic refusal to enforce property owners' claims against pollution damages to the serviceability of their air and the appearances of their structures' outward surfaces, then, constitutes a redistribution of these collectivized rights to "dirty" industries and other heavy polluters."
Massive industrial projects initiated by the socialist government in China also led to serious environmental issues.
"China's current Three Gorges Dam has displaced over a million people and flooded 13 cities, 140 towns and 1,350 villages. There's no way the capitalists of Wall Street could compete with that flooding."
Water pollution is another serious issue:
"An official report showed that 90% of all environmental protests in 2012 were linked to water pollution. It found that 57.3% of the groundwater in 198 cities in 2012 was 'bad' or 'extremely bad'. One third of rivers and 75% of lakes are seriously polluted, and around 1,000 lakes have disappeared. Unsafe drinking water is being used by 320 million people, and 190 million are sick every year due to water pollution."
Central planning has led to massive environmental destruction of forests and waterways in China.
"According to the Worldwatch Institute, more than 90 percent of the trees in the pine forests in China's Sichuan province have died because of air pollution. In Chungking, the biggest city in southwest China, a 4, 500-acre forest has been reduced by half. Acid rain has reportedly caused massive crop losses.

There also have been reports of waterworks and landfill projects severely hampering fish migration. Fish breeding was so seriously neglected that fish has largely vanished from the national diet. Depletion of government-owned forests has turned them into deserts, and millions of acres of grazing and farm land in the northern Chinese plains were made alkaline and unproductive during the "Great Leap Forward.""
Poland
The Polish people under communism did not fare much better.
"According to the Polish Academy of Sciences, "a third of the nation's 38 million people live in areas of ecological disaster." In the heavily industrialized Katowice region of Poland, the people suffer 15 percent more circulatory disease, 30 percent more tumors, and 47 percent more respiratory disease than other Poles. Physicians and scientists believe pollution is a major contributor to these health problems.

…

"Half of Poland's cities, including Warsaw, don't even treat their wastes, and 41 animal species have reportedly become extinct in Poland in recent years. While health statistics are spotty — they were not a priority of the Communist government–available data are alarming. A recent study of the Katowice region found that 21 percent of the children up to 4 years old are sick almost constantly, while 41 percent of the children under 6 have serious health problems."
Coal mining caused major issues because property rights were not respected, and the health of the land did not need to be taken into account by the socialist planners.
"Continuous pumping of water from coal mines has caused so much land to subside that over 300,000 apartments were destroyed as buildings collapsed. The mine sludge has been pumped into rivers and streams along with untreated sewage which has made 95 percent of the water unfit for human consumption. More than 65 percent of the nation's water is even unfit for industrial use because it is so toxic that it would destroy heavy metals used by industry."
Czechoslovakia
Here's a summary of the environmental devastation that occurred in communist Czechoslovakia:
"Because of the overuse of fertilizers, farmland in some areas of Czechoslovakia is toxic to more than one foot in depth. In Bohemia, in northwestern Czechoslovakia, hills stand bare because their vegetation has died in air so foul it can be tasted. One report describes the Czech countryside as a place where "barren plateaus stretch for miles, studded with the stumps and skeletons of pine trees. Under the snow lie thousands of acres of poisoned ground, where for centuries thick forests had grown." There is a stretch of over 350 miles where more than 300,000 acres of forest have disappeared and the remaining trees are dying. A thick, brown haze hangs over much of northern Czechoslovakia for about eight months of the year. Sometimes it takes on the sting of tear gas, according to local officials. There are environmental laws, but they aren't enforced. Sulfur in the air has been reported at 20 times the permissible level. Soil in some regions is so acidic that aluminum trapped in the clay is released. Scientists discovered that the aluminum has poisoned groundwater, killing tree and plant roots and filtering into the drinking water."
East Germany
East Germany is a classic case of socialism, and particularly, the issues that socialism has wrought for the environment. Note that West Germany did not have nearly so egregious exploitation of the environment.
"Much of the East German landscape has been devastated. Fifteen to 20 percent of its forests are dead, and another 40 percent are said to be dying. Between 1960 and 1980 at least 70 villages were destroyed and their inhabitants uprooted by the government, which wanted to mine high-sulfur brown coal. The countryside is now "pitted with moon-like craters" and "laced with the remains of what were once spruce and pine trees, nestled amid clouds of rancid smog." The air in some cities is so polluted that residents use their car headlights during the day, and visitors have been known to vomit from breathing the air.

Nearly identical problems exist in Bulgaria, Hungary, Romania, and Yugoslavia.

Visiting scientists have concluded that pollution in Central and Eastern Europe "is more dangerous and widespread than anything they have seen in the Western industrial nations.""
Colin Grabow adds:
"An estimated 44 percent of East German forests were damaged by acid rain — little surprise given that the country produced proportionally more sulphur dioxide, carbon dioxide, and coal dust than any other in the world. In some areas of East Germany the level of air pollution was between eight and twelve times greater than that found in West Germany, and 40 percent of East Germany's population lived in conditions that would have justified a smog warning across the border. Only one power station in East Germany had the necessary equipment to clean sulphur from emissions."
Even the greatest excesses of the Western world and capitalism can't compare with the extreme environmental devastation brought on by socialism. So why do environmentalists continue to promote big government policies? And why are so many environmentalists also socialists?
Private Property As A Solution
"[Those] who wonder what all the fuss is about when environmentalists raise alarms about the effects of acid rain on the forests react with outrage when the neighbour's dog performs squatus smellibus on their own front lawns. It may be said that this is different—after all, the front lawn is private property— but this is precisely the point.

If the same dog-owning neighbour happens to own an industrial plant that dumps a chemical effluent on some remote forest land, we have little reaction, even if we know about it. After all, the forest land isn't our private property. It's government land. The question is, how do we ensure that the protective reactions of private property ownership will leap to the aid of the forest in the same way that they protect front lawns? The answer is that as long as we persist in the myth of public ownership, it will be very difficult." – Walter Block
The United States doesn't have a great record as an environmental steward, and many environmentalists will seize upon this to argue that privatization and free markets are to blame. Environmental costs of business are externalities – companies that pollute are not required to pay the cost of their pollution, so the pollution is subsidized.
Without a doubt, this is true today. However, it was not always like this in America. There used to be legal ways to internalize those externalities and to make polluters responsible for the damage they caused. This was the case when private property rights were more respected and legally protected in America, a reality that changed in the mid-1800s. Walter Block discusses the old system:
"Up to the 1820s and 1830s, the legal jurisprudence in Great Britain and the U.S. was more or less predicated upon the libertarian vision of non-invasiveness. Typically, a farmer would complain that a railroad engine had emitted sparks which set ablaze his haystacks or other crops. Or a woman would accuse a factory of sending airborne pollutants to her property, which would dirty her clean laundry hanging on a clothesline. Or someone would object to the foreign matter imposed in one's lungs without permission. Almost invariably, the courts would take cognizance of this violation of plaintiff's rights. The usual result during this epoch was injunctive relief, plus an award of damages."
This respect for private property had positive effects from an environmental standpoint. In fact, these positive effects are essentially the flip-side of the negative impact of socialism.
"First of all, there was an incentive to use clean burning, but slightly more expensive anthracite coal rather than the cheaper but dirtier high sulfur content variety; less risk of lawsuits. Second, it paid to install scrubbers, and other techniques for reducing pollution output. Third there was an impetus to engage in research and development of new and better methods for the internalization of externalities: keeping one's pollutants to oneself. Fourth, there was a movement toward the use better chimneys and other smoke prevention devices. Fifth, an incipient forensic pollution industry was in the process of being developed. Sixth, the locational decisions of manufacturing firms was intimately effected. The law implied that it would be more profitable to establish a plant in an area with very few people, or none at all; setting up shop in a residential area, for example, would subject the firm to debilitating lawsuits."
Clearly, these incentives would lead to far superior environmental outcomes. Unfortunately, the legal climate in America soon changed.
"But then in the 1840s and 1850s a new legal philosophy took hold. No longer were private property rights upheld. Now, there was an even more important consideration: the public good. And of what did the public good consist in this new dispensation? The growth and progress of the U.S. economy. Toward this end it was decided that the jurisprudence of the 1820s and 1830s was a needless indulgence. Accordingly, when an environmental plaintiff came to court under this new system, he was given short shrift. He was told, in effect, that of course his private property rights were being violated; but that this was entirely proper, since there is something even more important than selfish, individualistic property rights. And this was the "public good" of encouraging manufacturing."
Since then, America has never turned back. Legal protections for victims of pollution have not been reinstated, and unfortunately, it doesn't look like they will be anytime soon. Nevertheless, a regime of private property rights that includes consistent enforcement is the solution to the environmental problem. Environmentalists, unfortunately, do not have a good understanding of how private property rights work, as evidenced by their rhetoric surrounding environmental issues:
"Even when the term "rights" is employed by ecologists in what is seemingly its more traditional, negative sense, as, for example, when environmentalists write of "the right to live free from pollutants" it is often so used without any regard to the context in which these rights are situated. When one refers to "the right to a smoke-free environment," as numerous spokesmen of the anti-smoking campaign often do, surely it makes sense to ask "of just whose environment are we speaking?" While I might indeed have such a right to demand of others that they not smoke on my property, have I the same right when it comes to the property of others? But even put in such bald form, the majority of environmentalists would argue that, in most cases, I would indeed have such a right. Such rights obtain, they argue (and in this they are by no means alone), because most private property is not, in reality, private at all, since members of the public (either all members of the public, as is the case with, say, a department store, or certain specific members of the public, as is the case with a business office) are invited onto the property. By virtue of this fact, nominal private property is transmuted into commonly owned property, the disposal of which can justifiably be determined by political means. Indeed, most environmentalists have extended this notion of public ownership to the whole of the natural world. They write of the "common heritage of all humanity" and of "sharing the world's resources equitably." It is as if each of us, when born, inherits our pro rata share of all the wealth of the world, the land and the oceans of the earth, and all that is on, above, or below it, without regard to the prevailing ownership of these resources."
Because today's system is so far removed from a system of private property rights, thinking about environmental issues this way requires a paradigm shift. Instead of thinking about pollution as a crime against "the environment," we need to think of it as a conflict between human beings.
"Pollution is…not about harming the environment but about human conflict over the use of physical resources. Generally formulated, a pollution or environmental problem arises when individual or group A and individual or group B are simultaneously attempting or planning to use resource X for conflicting purposes. Unless emissions into the air, discharge into a river, or the extraction of fish from the ocean give rise to such a conflict then there is no economic, i.e., efficiency problem. Humans cannot harm the environment. Instead, they can change the environment in such a way that it harms others who might be planning to use it for conflicting purposes."
Conflict, in this sense, is essentially a dispute over the rights to use a given resource. The conflict arises when peoples' plans regarding the use of resources differ. This requires well-defined property rights in order to determine the proper solution.
"In a setting where rights are clearly defined and strictly enforced, plans may conflict but the resolution to that conflict is embedded in the exchange process. In other words, conflict may arise at the planning stages but is resolved before the actors proceed with implementation of those plans. For example, persons A and B may have conflicting plans with respect to resource X, but if ownership to X is clearly defined as being in the hands of A, B, or a third party C, then there will not be a conflict over the actual use of X. It will be understood by A or B that before proceeding with their plan they must gain rights to X."
In this paradigm, pollution issues take on a very different character than they do in today's system. Ray Cordato describes a hypothetical conflict and resolution in this way:
"There is a conflict over the use of a resource. The source of that conflict is the generation of a production byproduct that crosses from property that is owned and controlled by the generator of the byproduct to property that is owned and therefore should be controlled by a nonconsenting party. The responsibility for ending the conflict lies with the polluter who should be responsible for truly internalizing the costs of the conflict generating activity. In this case, internalizing the costs of the pollution does not simply mean facing a new supply curve that has shifted to the left by the right amount. For the polluter it instead means eliminating the costs of his polluting activities to those whose property usage is being curtailed. This might be done by eliminating the emissions, confining them to his own property, or by compensating the victims of the polluting activity by an amount that fully addresses the grievance."
Obviously, this new paradigm requires some kind of legal system. By far, the best explication of libertarian legal theory with respect to environmental issues comes from Murray Rothbard's brilliant paper "Law, Property Rights, and Air Pollution." If you are interested in this, I suggest reading that essay in full, but I will provide the most important insights here. The most fundamental aspect of this legal system is a commitment to nonviolent interaction.
"No action should be considered illicit or illegal unless it invades, or aggresses against, the person or just property of another. Only invasive actions should be declared illegal, and combated with the full power of the law. The invasion must be concrete and physical. There are degrees of seriousness of such invasion, and hence, different proper degrees of restitution or punishment."
Note that the key thing here is not whether or not someone is "harmed" by a given action, but rather that a physical invasion happened. In other words, I have no legal claim against you if you call me names or offend me, but I would have a claim if you, say, punched me in the face.
"Legal and political theory have committed much mischief by failing to pinpoint physical invasion as the only human action that should be illegal and that justifies the use of physical violence to combat it. The vague concept of "harm" is substituted for the precise one of physical violence…Jim is courting Susan and is just about to win her hand in marriage, when suddenly Bob appears on the scene and wins her away. Surely Bob has done great "harm" to Jim. Once a nonphysical-invasion sense of harm is adopted, almost any outlaw act might be justified. Should Jim be able to "enjoin" Bob's very existence?"
An obvious prerequisite for determining whether a physical invasion has occurred is to establish who owns what. Rothbard's solution is the application of Lockean homesteading principles to determine ownership, and the homesteader can establish an easement of pollution rights for the surrounding area. This is best demonstrated through an example.
"Suppose…that an airport is established with a great deal of empty land around it. The airport exudes a noise level of, say, X decibels, with the sound waves traveling over the empty land. A housing development then buys land near the airport. Some time later, the homeowners sue the airport for excessive noise interfering with the use and quiet enjoyment of the houses.

Excessive noise can be considered a form of aggression but in this case the airport has already homesteaded X decibels worth of noise. By its prior claim, the airport now "owns the right" to emit X decibels of noise in the surrounding area. In legal terms, we can then say that the airport, through homesteading, has earned an easement right to creating X decibels of noise. This homesteaded easement is an example of the ancient legal concept of "prescription," in which a certain activity earns a prescriptive property right to the person engaging in the action.

On the other hand, if the airport starts to increase noise levels, then the homeowners could sue or enjoin the airport from its noise aggression for the extra decibels, which had not been homesteaded. Of course if a new airport is built and begins to send out noise of X decibels onto the existing surrounding homes, the airport becomes fully liable for the noise invasion."
The next question this leads to is how much of a resource becomes owned when someone is the first user. How would this be determined?
"If A uses a certain amount of a resource, how much of that resource is to accrue to his ownership? Our answer is that he owns the technological unit of the resource. The size of that unit depends on the type of good or resource in question, and must be determined by judges, juries, or arbitrators who are expert in the particular resource or industry in question. If resource X is owned by A, then A must own enough of it so as to include necessary appurtenances. For example, in the courts' determination of radio frequency ownership in the 1920s, the extent of ownership depended on the technological unit of the radio wave — its width on the electromagnetic spectrum so that another wave would not interfere with the signal, and its length over space. The ownership of the frequency then was determined by width, length, and location."
In other words, there is no cut and dry answer. This is the kind of thing that needs to be determined by relevant case law and by experts. Expectations set by custom will play an important role here. For specifics regarding the establishment of a legal order under anarchy, see my earlier post on the subject. With or without government, disputes will arise and can be settled via arbitration, and pollution lawsuits (and other environmental damage issues) would be considered torts.
"Air pollution is a private nuisance generated from one person's landed property onto another and is an invasion of the airspace appurtenant to land and, often, of the person of the landowner. Basic to libertarian theory of property rights is the concept of homesteading, in which the first occupier and user of a resource thereby makes it his property. Therefore, where a "polluter" has come first to the pollution and has preceded the landowner in emitting air pollution or excessive noise onto empty land, he has thereby homesteaded a pollution or excessive noise easement. Such an easement becomes his legitimate property right rather than that of the later, adjacent landowner. Air pollution, then, is not a tort but only the ineluctable right of the polluter if he is simply acting on a homestead easement. But where there is no easement and air pollution is evident to the senses, pollution is a tort per se because it interferes with the possession and use of another's air. Boundary crossing — say by radio waves or low-level radiation — cannot be considered aggression because it does not interfere with the owner's use or enjoyment of his person or property. Only if such a boundary crossing commits provable harm — according to principles of strict causality and beyond a reasonable doubt — can it be considered a tort and subject to liability and injunction."
Rothbard summarizes the conditions necessary for a pollution-related claim to be considered a violation of property rights:
"We have established that everyone may do as he wishes provided he does not initiate an overt act of aggression against the person or property of anyone else. Anyone who initiates such aggression must be strictly liable for damages against the victim, even if the action is "reasonable" or accidental. Finally, such aggression may take the form of pollution of someone else's air, including his owned effective airspace, injury against his person, or a nuisance interfering with his possession or use of his land.

This is the case, provided that:
the polluter has not previously established a homestead easement;

while visible pollutants or noxious odors are per se aggression, in the case of invisible and insensible pollutants the plaintiff must prove actual harm;

the burden of proof of such aggression rests upon the plaintiff;

the plaintiff must prove strict causality from the actions of the defendant to the victimization of the plaintiff;

the plaintiff must prove such causality and aggression beyond a reasonable doubt; and

there is no vicarious liability, but only liability for those who actually commit the deed."
Environmental Problems and Private Property Solutions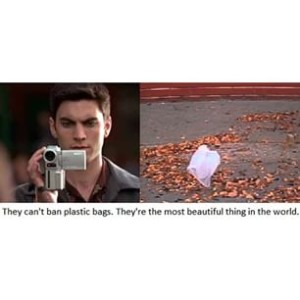 This is all actually quite simple and obvious, but is not the way pollution claims work in court today. Polluters are unfairly given legal sanction to harm others. When the law no longer considers private property rights sacrosanct, even public-spirited factory owners have a difficult time protecting the environment. By implementing expensive technologies or processes that would reduce pollution, they create a more expensive product that has a harder time competing on the market.
Consider the issue of waste management. Because the government controls waste management, for instance, it is unclear how to act in the most environmentally friendly way. As Walter Block argues in his essay "Environmental Problems, Private Property Rights Solutions",
"We cannot calculate the economic cost to society of disposing of a non-biodegradable diaper because government has perverted market signals through its programme of ownership and management of waste disposal. Nor can we calculate the ecological cost of washing dirty cloth diapers or recycling plastic ones. Given the absence of the relevant markets, we certainly cannot compare these costs, whether financial or ecological, but no less is required to determine which of these items, cloth or disposable diapers, is the least harmful to the environment."
Mark Pennington elaborates on and generalizes this concept.
"Suppose that an individual is altruistically motivated as a concerned citizen to reduce his water consumption to a "socially responsible" amount. In the absence of property rights and market prices for water, the individual has no way to ascertain how much to adjust his consumption to take the interests of others properly into account….even the most altruistically inclined person faced with this situation is likely to consume as much water as he personally requires because at least he knows what that amount is, whereas the "socially responsible" amount of consumption is shrouded in a fog of ignorance. Such problems will be multiplied many times over, of course, when the choice is between the vast array of production and consumption possibilities that make up an advanced economy and the complex environmental consequences of these possibilities. In short, without the information provided by market-generated relative prices, citizens will find it impossible to communicate their values to one another and to adjust their behavior accordingly."
In order to make sound judgments regarding the use of resources, we need a market-generated price system. With the government controlling environmental policy in a centralized way, solutions to environmental problems are less likely to be found. A decentralized, dispersed system with private property rights and which provides freedom to go against the majority opinion will find solutions that a government simply cannot.
"As Michael Polanyi has shown, the spread of knowledge in markets, the arts, and academia does not proceed by collective deliberation, but rather advances best when individuals and groups have a private sphere that secures the freedom to experiment with projects that do not conform to majority opinions. Then, as a result, the prevailing wisdom changes incrementally over time. With regard to "green" consumption, for example, it is doubtful whether the massive growth in the organic food market that has occurred in recent years would ever have developed if production decisions in the agricultural sector had been subject to collectivist procedures. For years, organic food was viewed as the concern of hapless eccentrics. Precisely because private property affords minorities the space to try out experimental ideas (the merits of which may be indiscernible) rather than simply talking about them, more and more people are now able to emulate such role models as the benefits become more visible."
The market system may be imperfect, but it provides the best opportunity to resolve those imperfections. Governments suffer from the same kinds of issues with externalities and transaction costs as markets do with respect to environmental protection, but at least the market provides clear-cut incentives to fix or reduce those problems.
"Although proponents of free-market environmentalism recognize that environmental markets have limits owing to the prevalence of transaction costs, they contend that these problems are more likely to be overcome within an institutional framework supportive of private contractual arrangements. In this perspective, all environmental externalities represent potential profit opportunities for entrepreneurs who can devise ways of defining private-property rights and arranging contracts (via technological innovations, for example) so that those currently free riding on collective goods or imposing negative external effects (for example, water pollution) on their neighbors are required to bear the full costs of their actions. A land owner, for example, may introduce fences and install entrance points to the grounds of a park in order to exclude nonpayers from the park's aesthetic benefits. Likewise, if technologies develop in the future that enable the "fencing" of the atmosphere, then entrepreneurs will have incentives to define property rights to the air and to charge those who are currently polluting without compensating those injured by their action. In the market economy, therefore, if people are imposing costs on others or are benefiting from the provision of certain goods without payment, entrepreneurs have incentives to find ways of eliminating such involuntary transfers over time."
Let's consider another example, oil spills, which I briefly discussed in an earlier section on the state's failure to protect the environment. Changing the regulatory structure (reducing subsidies for deep sea drilling, ending limited liability for oil companies, etc.) would go a long way towards reducing the risk of oil spills. Additionally, privatizing the oceans would create an incentive for owners to use their ocean property responsibly, unlike the unowned state of oceans today. Walter Block explains:
"If people owned various patches of the ocean, they would have an economic incentive to protect their holdings. For example, they might well insist that any ship passing through their property with a cargo of oil be double-hulled. Additionally, they would have more of a selfish interest not only in demanding that inebriated sailors be prohibited access to their property but in actually ensuring that this policy is enforced."
Of course, there are some difficulties with privatizing the oceans. The technology to implement this effectively might not exist yet. But that's the thing: until the ocean is privatized, there will be no incentive for entrepreneurs to tackle these problems. Perhaps someone can implement some sort of EZ Pass buoy system to delineate property lines and charge ships passing through.
Now, let's talk about how pollution might be handled in an anarchist society. Stefan Molyneux has a good discussion of this problem here. In his account, there are companies ("Dispute Resolution Organizations" or DROs) that play the role of crime insurance. I heavily elaborate on the concept here.
Let's say Sally owns land that she wants to convert into a factory, and there are a group of homeowners downwind, including Ahmed. Naturally, any concerned homeowners will purchase pollution insurance from their DRO. Ahmed takes out a policy that will pay him $2 million if a certain predefined type of and amount of pollution is found on his property.
When Sally begins preparations to build her factory, Ahmed's DRO takes notice – if this factory is going to cause pollution, they might be on the hook for $2 million in claims! The DRO can spend some amount less than $2 million to either buy up Sally's land and sell it to a non-polluter or get legal assurances from Sally that she will not pollute. If the DRO succeeds, great! If not, they have a $2 million budget to encourage Sally to install chemical scrubbers or other technologies that may reduce the pollution to a low enough level. Now, if this isn't good enough to solve the issue, the DRO will pay Ahmed his $2 million, which he can use to move to a less polluted neighborhood if he so chooses. And it likely won't just be Ahmed; we could be talking about vastly higher sums of money as hundreds or thousands of individuals get pollution insurance.
Similarly, Sally, fearing potential pollution claims against her, will need a DRO to represent her and reduce her risk. Her DRO won't like her polluting activities, since that opens them up to significant claims payouts from pollution damages downwind. Chances are good that she won't even be able to contract for services with a reputable DRO unless she can prove that pollution activities will be below a certain threshold. And without a DRO backing her, it is highly doubtful that she'll be able to get the capital to build and maintain her factory anyways!
What about a situation where the pollution is more complicated?
"Imagine that Sally's smokestacks are so high that her air pollution sails over Achmed's house and lands on Reginald's house, a hundred miles away. Reginald then complains to his DRO that his property is being damaged. His DRO will examine the air contents and wind currents, then trace the pollution back to its source and resolve the dispute with Sally's DRO. If the air pollution is particularly complicated, then Reginald's DRO will place non-volatile compounds into Sally's smokestacks and follow them to where they land. This can be used in a situation where a number of different factories may be contributing pollutants."
And again, as private property rights are reestablished, the incentive to develop these kinds of compounds and other solutions to problems of this nature increases.
Before moving on to a couple of the larger applications of the private property solution to environmental issues, I'd like to again contrast market solutions with that of government. Consider certain massive government (or government sponsored) projects, including the interstate highways, airports, stadiums, railways, etc. Under a regime of private property and anarchy, then each of these environmentally destructive projects would have required the consent of all landowners in order to be built, making them far less likely. But the state can simply use eminent domain to seize the land, and then subsidize its development. Can you imagine how much less pollution there would be today if the interstate highway system didn't exist (at least not in its current form)?
Conservation And The Tragedy of The Commons
When governments attempt to solve environmental issues, the solutions are at best temporary. The government can always change its mind, and is particularly likely to do so in the face of moneyed interests. Any pro-conservation bill is liable to be overturned. What the government provides, it can also take away. Private property provides a solution to this problem.
"The environment in the United States does not stand a chance for long term preservation in its current direction. If a group of people can democratically decide what to do with the land you are trying to save, then the land is not protected. The reality is that the land "preserved" is actually just a lease from the government. The earth is "secure" until the whims of rulers find a better use than appeasing a few disgruntled environmentalist voters.

…

"A simple question for environmentalists using political action: "If the price of gas goes up to $5/gallon, what are you going to do in order to convince a voter making $8/hour at Wal-Mart to vote in favor of preserving caribou over drilling for oil?"

…

"Environmentalism is based entirely on thinking about the future of the planet. In the present, supporters do the exact opposite. Their policies are temporary patch jobs at best without consideration that the same country that voted for preservation this time can change its mind. Political action conservationists showing the benefits of their lobbying are exercising a performative contradiction. They are attempting to solve the problems of the long term by only considering the short term."
Political realities are likely to preclude any environmental policy from being truly successful over longer time scales. But private property rights can resolve conservation related issues for the long term. Environmental groups such as the Sierra Club can buy up tracts of land that they believe require some kind of protection, and then can own and administer that land forever. The Land Trust Alliance, for instance, has already been doing this. If you want land (or some endangered species on that land) protected, who would you trust more: a fickle government or a group of dedicated environmentalists?
There is a well-known issue related to land and resource conservation dubbed "the tragedy of the commons." When a resource is collectively owned, it tends to be depleted much more quickly because there is no incentive to preserve the resource if someone else will simply take advantage of what you fail to harvest. If a forest is collectively owned, everyone has an incentive to log as quickly as possible before everyone else does the same. Quickly, the forest ends up destroyed. If the forest were privately owned, however, the owner would have every incentive to maximize the present value of his property by logging in a sustainable way, which would leave him a source of income for years to come.
Robert Smith studied this issue, and provides examples of the tragedy of the commons. Consider the wild eider, the bird that produces the most valuable down in the world.
"Iceland's management of the wild eider as a private property resource has been a great success. The private eider farms have benefited both the property owners and the eider population. The farmers have protected the birds from overexploitation, from poachers, and from natural predators. They have also created artificial nesting sites in which the female will nest. The combined provision of protected nesting areas and artificial nesting sites has served to maintain a thriving population.

…

"If the eider had been treated as a common property resource, the only way the Icelanders could have captured any economic value from the resource would have been to take all they could before other users did the same. It would not have been profitable to wait for the eider to line their nests with down; someone else might have collected it first. The rational course of action for each user would have been to kill the eider and immediately appropriate all of the down. It also would not have been in anyone's self-interest to invest in conservation programs, such as nest site construction or predator control. All of the other down collectors would have benefited from the actions of the conservationist."
This principle seems obvious, yet in America, there are a huge number of national parks that continue to fall victim to the tragedy of the commons.
"Many of the most beautiful national parks are suffering from severe overuse and a near destruction of their recreational values, but most private parks are maintained in far better condition. The National Audubon Society does a better job of preserving its wildlife refuges and protecting wildlife than do many federal wildlife refuges. The public grazing lands have been repeatedly over-grazed, while lush private grazing lands are maintained by private ranchers. National forests are carelessly logged and overharvested, but private forests are carefully managed and cut on a sustained-yield basis, and costly nursery tree farms have been developed. In addition, the basic concept of self-interest explains why people don't litter their own yards but do litter public parks and streets, and why people don't dump old refrigerators and tires in their own farm ponds or swimming pools, but repeatedly dump them in the unowned streams, rivers, and swamps." (emphasis mine)
To protect and preserve wildlife would be as easy as privatizing the land that this wildlife lives on. In some cases, environmental groups can purchase the land and leave it exactly as it is, but they can also charge fees for people to go into these parks and view the scenery. Some might do this ideologically as a form of charity, but others may protect the environment because it is good business.
One highly controversial example of conservation-based businesses would be game ranches or hunting preserves. Environmentalists don't like them because….well, I'm not sure exactly. Something about profits being evil. Nevertheless, they work.
"Another example of how private ownership can successfully preserve wildlife is found on game ranches, hunting preserves, safari parks, and animal and bird farms…Many of the animals they stock are rapidly disappearing in their native countries because of pressures resulting from a rapidly expanding human population. Native habitats are disappearing through the encroachment of agriculture, cattle grazing, timber harvesting, and desertification arising from overexploitation of common property water resources, overgrazing of grasslands, and overutilization of brush, scrub, and trees for firewood and shelter. So serious are these problems and so insoluble under a common property system that there is little hope of saving many species of wildlife in the developing countries. Indeed, some of the more spectacular and most sought-after big-game mammals may now have healthier and more stable populations on some of the game ranches than in their native countries.

…

"If the profits gained by giving hunters access to exotic game can provide the economic incentive for these landowners to manage the animals on a sustained-yield basis, some species will be saved. The same holds for the profits to be derived from visitors to game parks and preserves. In fact, the protection provided at some of the parks, preserves, and gardens has actually produced a glut of some animals. There have been well-publicized efforts by some preserves to return their surplus animals to Africa, Lions from America have even been taken to Africa to appear in movies that were filmed there. While we read of zoological parks attempting to discover reversible birth control techniques in order to control their tiger populations, we continue to read about the never-ending difficulties of preserving the remaining tigers in the wild."
In some cases, species were discovered living only on private land and have been rescued because of this. In addition, privately owned animals in captive breeding programs can reduce potential pressures on wild populations.
"The familiar budgerigar, or budgie, is commonly kept as a pet in the United States and is bred in enormous numbers by thousands of breeders. Practically the entire trade is supplied by captive-bred birds. This demonstrates another conservation aspect of extending private property rights to wildlife, as captive breeding can supply the market demand for the birds and reduce or eliminate the demand on wild populations."
As much as limousine liberals and environmentalists bloviate about the environmental horrors of private property and their moral outrage (outrage!) that animals can be hunted for profit, the system obviously works better than anything they've come up with. And it's not as though private conservation needs to be done out of a desire for profit – surely, in an anarchist society, environmental protection organizations could work together to preserve wildlife for its own sake.
"Under private property ownership, others were prevented from exploiting the resource, and there were incentives for the owners to preserve them. Furthermore, these incentives were not solely motivated by the possibility of economic gain. With the exception of game ranches, economic gain has seldom been the primary motivation behind most captive breeding projects. Many of these examples were fostered for the pleasure of owning and breeding attractive or rare wildlife, as well as for more "altruistic" reasons, such as a deep commitment to the preservation of vanishing wildlife. Private ownership includes not only hunting preserves, commercial bird breeders, parrot jungles, and safari parks, it also includes wildlife sanctuaries, Audubon Society refuges, World Wildlife Fund preserves, and a multitude of private, nonprofit conservation and preservation projects."
But what is important here is that private conservation efforts could be done without appealing to any particular environmental values – it would just be good business. Surely, people would be willing to pay to go on a safari and watch three lions and a leopard compete over a dead impala. Commercializing trade in certain animals or animal parts (or hunting them) will lead to an increase in animal farms which will breed more and more of these endangered species. And of course, private game reserves do everything they can to stop poachers. Having rare and difficult to replace animals killed does not serve their business interests. Contrast this with national parks, where this incentive no longer exists. In fact, there is a stronger incentive for park rangers to get involved with poaching themselves for personal gain!
Consider the recent uproar over the hunting and killing of the beloved Cecil the Lion. Cecil was a huge attraction to the park he lived in, and was not supposed to be killed – it was an illegal poaching group that set up the hunt. But the outrage over this hunt has led to various airlines disallowing hunting trophies to be flown back to the US or EU, and activists working to ban or restrict hunting. This approach is completely backwards – and can be contrasted with a legitimate hunt.
"American Corey Knowlton paid $350,000 for a permit to hunt a black rhino in Namibia under the auspices of the Dallas Safari Club back in January 2014. Black rhinos are critically endangered, and Knowlton received death threats after the permit auction, but the details of his hunt are likely to win over all but the most ardent hunting opponents.

For starters, the money will go to fight poaching. (That's right: this pay-to-play hunt will help fund efforts to prevent exactly the kind of crappy practices used by Palmer's team) The permit from the Namibian government authorized only the killing of one of 18 elderly male black rhinos, which are actually considered a net negative for overall species survival, since they are past their breeding years but remain territorial and are therefore a threat to the younger males. Knowlton and his well-vetted team whittled that list to just four animals and were obsessively carefully about finding the right rhino to kill."
Clearly, this type of hunt could be a huge boon to conservation efforts. A great example of private property protecting endangered species where government action failed is with the American bison. Originally, the bison lived on territory that white people had not ventured into yet, and the population of Native Americans was too small to reduce their numbers significantly. But as white people started closing in on this land, the bison was subject to the tragedy of the commons, as the property was considered unowned. The US government forced Native Americans off of this land and into "reservations", slaughtering the bison in the process of waging scorched-earth warfare. Eventually, the government tried to save the species, did a crappy job, and private individuals had to save the bison from extinction with their "greed".
"Although Idaho, Texas, New Mexico and other states passed laws similar to the Endangered Species Act, they often failed to do so before it was too late and the buffalo were already gone. In 1872 Yellowstone National Park was opened as a safe haven, but poaching still remained a substantial problem. Henry Yount, remembered for his time at Yellowstone as the first national park ranger, resigned after only 14 months on the job because he knew his efforts alone were hopeless.

Thankfully for the bison, Charles Goodnight, James McKay, William and Charles Alloway, as well as a host of other private ranchers began to scoop up wild buffalo throughout the 1860s and 70's. From 1884 to 1902, the bison population in Yellowstone actually decreased from 25 to 23, but also by 1902, an estimated 700 were privately owned. This trend has continued for more than a century, as by the 1990s the ratio was 25,000 publicly-owned to 250,000 privately-owned bison."
The principle of private property as a solution to the tragedy of the commons and environmental issues affects not just animals but other kinds of resources as well. Private ownership is why there is no shortage of trees in the American south, and yet there are tree shortages in the west, where the forests are publicly owned. Similarly, a functioning free market in water would solve the shortage that has recently plagued Californians.
Mass Collective Pollution
A slightly trickier problem is that of mass pollution. A classic example of this would be climate change, which will be addressed in the next section. More generally, I define mass pollution as the kind where an individual contributor does not have any appreciable impact on the pollution that is occurring, but there are negative externalities created by the collective pollution of each contributor. For instance, each car driver contributes a negligible amount to the smog in an urban area, but that smog still exists and has a negative effect. How can free market anarchism address this kind of issue?
Let's start by noting that the most obvious example of this kind of pollution, that which comes from cars, is heavily subsidized by government (publicly owned/built roads, etc.). The government can reduce this kind of pollution via regulation, but markets can provide this kind of regulation in an even more responsive way, which I will demonstrate in a moment.
Legally speaking, collective pollution like this is a different problem from the torts described in other pollution cases. With mass pollution, it is impossible to prove that a specific defendant directly aggressed against a particular plaintiff. This means that a simple appeal to respecting private property does not as clearly resolve this issue.
But that doesn't mean there are no free market solutions to the problem of mass collective pollution! Mass pollution can lead to specific real risks – risks which can be insured against. For instance, the pollution from cars may increase the risk of asthma. People can insure themselves against the risk of developing asthma, and then insurance companies will have to pay out claims when this occurs. This gives the insurers an incentive to reduce the pollution that increases their liabilities.
Let's say that insurers that are giving policies to people in a given geographic area expect to pay out $100 million in claims for asthma cases due to pollution (they have the incentive to study issues like this and come to that conclusion). These insurance companies then collectively have an interest in reducing pollution and could spend up to $99 million on these efforts while still coming out ahead. That money can go towards research on exhaust filters, alternative energy sources, etc. They can pay local car dealerships to implement these pollution reducing technologies. They can implement technologies that reduce pollution in an area – maybe there are ways to suck the smog out of the air. And if not, there is certainly a strong incentive to develop them; insurers could invest in companies hoping to solve this problem. Where there are problems to be solved, there is money to be made.
In addition, insurers would be able to charge those directly responsible for pollution – say, car manufacturers, drivers, road owners, etc. – in order to help internalize the externality.
On top of this, there are always social pressures. Stefan Molyneux provides an example of how this could work:
"Let's say that for some reason DROs didn't care about the rising costs of air pollution. The first thing I would do is start a Clean Air Company, which would, for a fee, guarantee air quality in certain neighborhoods. How would I achieve this lofty end? Simple: emotional advertising and social pressure. First, I would start running ads showing kids and grandmothers keeling over from asthma. Then I would offer bright yellow "clean air" stickers to anyone who signed up for my program – and for cars which met certain low-pollution guidelines. That way, anyone in a neighborhood who didn't sign up for my clean air program would be highly visible – all their neighbors would know, and social pressure would do the rest."
The combination of these incentives would help an anarchist society reach an optimal level of collective pollution. Make no mistake – zero pollution is not optimal, as it would completely destroy industrial civilization. But pollution can be reduced significantly this way, because the incentives in an anarchist system would be properly aligned.
For a discussion of global warming, continue on to part 2.