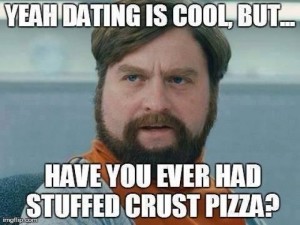 Stay Informed
Never miss a blog post again
Dating and sex, as the means to procreate, are our biological imperative. How can we leave something so critically important to the very future of humanity up to the free market? How can we stand by while so many people are unhappy with the quality and quantity of romance in their lives? How can we justify the veritable anarchy that is the dating world when we accept government regulation in so many other areas of our lives that are deeply personal and important?
We all recognize the importance of, for example, occupational safety regulations, food safety regulations, and regulation over the substances that people choose to put in their bodies. And we all acknowledge that without these regulations, suffering would be far more widespread.
That's why government regulation of the dating market is long overdue. Few "industries" have been as responsible for such a massive scale of suffering as the anarchy that is the dating world. Chances are, you've experienced some of it yourself.
It would be impossible to calculate the full cost of dating anarchy, because the damages that come from it are often long-standing and can have wide-ranging social effects. Let's look at just a few of the problems that are a direct consequence of this unconscionable lack of regulation.
Emotional pain. No one reading this can say with a straight face that dating hasn't caused them significant emotional pain at some point in their lives, and often several times. Nasty breakups, unrequited love, shyness and anxiety, lovesickness, embarrassment, and self-esteem issues are all common features of the current dating anarchy.
Poor matches. Between 40% and 50% of married couples end up getting divorced in America. This does not include the countless unhappy couples who choose not to get divorced for whatever reason (kids, religion, etc.). And this is just marriages – think about how many more unmarried couples are also not right for each other! This isn't just bad for the couple; oftentimes, children can be the victims. Consider all the kids growing up with single parents or who witness discord and even nasty divorces in their home lives. The negative psychological impact of this can affect the child well into adulthood or even for their entire life – and potentially get passed on down to their own children one day.
Compare this with arranged marriages, which have only a 4% divorce rate; the divorce rate in India, where most marriages are arranged, is the world's lowest at 1.1%. If this isn't proof that central planning works, I don't know what is.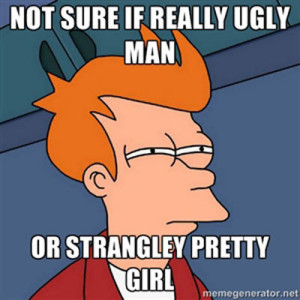 False advertising. There is a lot of lying, misrepresentation, and general attempts to mislead others under dating anarchy. It is nearly a universal phenomenon that people will attempt to portray themselves in as positive a light as they can when dating, and to hide their negative qualities. This is true for both men and women. Consider men who will claim they are making significantly more money than they actually are, and women who wear makeup and dress in such ways to cover up their faults while accentuating their positive qualities.
And now, with the advent of online dating, things have gotten a whole lot worse. According to the Huffington Post, a full 54% of online daters found someone who "seriously misrepresented themselves." The numbers may be even worse than that. According to an article in the New York Times citing various studies of online dating,
81% of people misrepresent their height, weight, or age in their profiles
Women described themselves as 8.5 pounds thinner in their profile than they really are, while men were generous to themselves by about 2 pounds
Men rounded up their height by half an inch
Women's profile pictures were on average a year and a half old, while men's were six months old.
With all of this lying going on, people cannot make informed decisions about whom they should date. This results in immense amounts of wasted time and heartache, and surely contributes to the problem of poor matchups. And it could largely be prevented with a suitable regulatory regime.
Because we have laws that prevent it, it is far less frequent for people to lie about, say, what ingredients are contained in foods (and those who do lie can be prosecuted). It's time we extend this into the realm of dating.
Inequality. This is another big one. Some people have lots of sexual partners, yet others remain virgins. Some people, due to factors beyond their control, are simply at an unfair disadvantage under dating anarchy. You can think of this as just like a problem of unequal market power – the same way that large corporations have their pick of job candidates and can enforce their will on those they employ, extremely rich or good looking people command an unfair advantage over their poor and ugly counterparts.
Unsurprisingly, research has shown that attractive men and women have a serious advantage in choice of sexual partner – they get their pick of the litter far more easily than less attractive people. Men have a strong preference for dating beautiful women, and women have a strong preference for dating wealthy men. This just further exacerbates other forms of inequality; men who are already wealthy get the most dating success – the rich get richer.
Physically unsafe. Perhaps the most serious issue with modern anarchic dating is that it is physically unsafe. The dangers are manifold, well-known, and have caused irreparable damage to millions of people. A national survey found that 57% of rapes happened on dates. Similarly, domestic abuse is incredibly common. One out of every three female homicide victims every year are killed by their current or former partner. This is clear, irrefutable evidence that people cannot be left to their own devices in choosing a partner.
Besides violence, there are other dramatically life-altering consequences of an unfettered dating "market." The CDC reports that 20 million new sexually transmitted infections occur every year, half of which occur in the 15-24 age group. On top of that, half of all pregnancies in this country are unintended. How long will we allow this to go on?
A Modest Proposal For Dating Regulations
Based on the above arguments, it is clear that regulations regarding dating are well past due. This is fairly new territory for the government, and legal minds better than mine will be far more capable of hammering out the details and plugging the loopholes. Nevertheless, I would like to propose a framework for some of the regulations that can go a long way towards remedying the ills of anarchic dating.
For starters, there will need to be a new office created under the Department of Health and Human Services tasked with writing and enforcing the relevant rules. This office (let's call it the National Dating Bureau, or NDB) will be responsible for maintaining a database of all those Americans who are registered to date in this country.
All Americans who wish to date must register with the NDB and receive a permit before they can do so. I recognize that there is some ambiguity in what constitutes a "date", but most of us have a fairly intuitive grasp of what this means (and legal scholars, in tandem with relationship experts, will come up with a suitable definition).
Of course, the process of obtaining a dating permit must remain as frictionless as possible, while still ensuring improved safety and quality of dates, as well as a more equitable dating system. I propose that we borrow from the already successful Drivers' Education model for teaching teenagers how to drive. For one quarter of all students' freshman year of high school, pupils will complete the Dating Education program in lieu of Phys. Ed. For parents who do not want their children dating so early for religious reasons, there will be an exemption.
Experts will design the curriculum, of course, but I have a few suggestions for topics that should be covered. Courses about the qualities of successful relationships, what to look for in a partner, sexual health, tolerance, compromise and conflict resolution, honesty and transparency, and self-respect. With this background, youngsters will be far more prepared for the challenges of dating. Upon the successful completion of an exam on these materials, students will be granted their dating permits, which will be issued by the individual states.
That works for the next generation, but what about those of us who are already out of school? I acknowledge how busy most adult Americans are, and the government will respect this with a lighter touch of regulations. Rather than a full course of study, centers will be set up in each state where adults can sign up to take an abridged version of the class with only twenty hours of class time (this can be done over a single intensive weekend). In addition to passing the exam, adults will also need an STD screening and a background check before permits are issued.
Just like the many other areas in which occupational licensure and safety regulations help deal with market failure, dating permits will ensure that those in the dating pool are qualified to be there.
Additional regulations will be necessary to ensure that those authorized to date have equal access to quality dates, regardless of their privilege. There are numerous ways that this could be implemented, and policymakers should consider the pros and cons of each before deciding which is ultimately best. Two specific ideas come to mind:
Strict dating quotas
A "cap and trade"-like system for dates, analogous to the proposed carbon emissions scheme.
In the first case, anyone with a dating permit is free to go on two dates per week, and perhaps after an advanced dating class, a third. This is the ideal way to prevent the 1% from rigging the dating market and exploiting everyone else.
Under a cap and trade scheme, dates become a commodity with dollar value. This is a more flexible system than the first case, because it allows people to sell off dates on weeks where they don't feel like dating as much, and gives people leeway to date more if they are feeling particularly amorous. As a side benefit, by taxing trade in dates, the government will have a huge new revenue source. Based on the most recent models, this could lead to an incredible $200 billion per year in tax revenue, making the NDB arguably the most efficient government agency to date. The problem with cap and trade is that it still allows those with greater means to potentially exploit the system and go on more than their fair share of dates.
In an effort to improve transparency in dating while simultaneously making it more equitable, the government will support efforts to facilitate information sharing among prospective daters. The NDB will work with states to set up their own dating sites (match.gov), so that everyone has access to an online dating profile. Naturally, it won't be mandatory that people use the state's site; other approved online dating sites will be available as well. In order to obtain a license to operate a private dating site, site administrators will be required to observe relevant "know your customer" laws, so that people cannot date anonymously in order to hide their faults and commit fraud. In addition, new information sharing laws will need to be implemented in order to prevent the hacking and theft of peoples' private information that is so prevalent these days. It is a priority of this new legislation that as much information be made available to daters in order to prevent wasted time on dates that never would have worked out, and to generally make the process more honest. It is also a safety measure, so that bad apples can be more easily removed from the dating system.
In order to make this process as equitable as possible, we must recognize that many individuals have more limited means than others. To combat the effects of this inequality, the government will provide date stipends to be used only at approved venues (specific restaurants, movie theaters, and so on, after they have applied and been approved by the NDB). This Supplemental Courtship Assistance Program (SCAP) will issue its payouts discretely, so as not to subconsciously influence partners' perceptions of each other.
Once an aspiring couple has gone on sufficient dates and gotten to know each other well enough, they must apply to the NDB and receive approval before being considered in an official relationship. Since the vast majority of relationships end in failure, this is a critical step to help minimize the consequences of the poor decisions that we all so often make! The application will include providing the NDB access to the prospective partners' medical records to ensure genetic compatibility as well as a full psychiatric evaluation in order to determine that both partners are truly ready for a relationship. A writing sample, answering the question "For what reasons would ___ and I make a great couple?" will also be required. The NDB will work with Facebook to make sure that nobody changes their relationship status without prior approval. Finally, the relationship will undergo an annual review process involving an STD screening and personal interviews with the NDB's licensed relationship experts. If the NDB determines that a relationship is unhealthy, it has the authority to nullify an existing relationship, subject to an appeals process for these couples.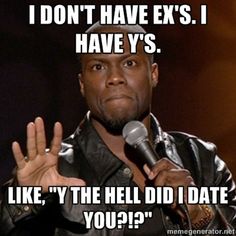 Possibly the biggest emotional minefield under dating anarchy is the issue of breakups. Too often, the reasons one person breaks up with another are simply unjust. This isn't merely a waste of time and resources; it is inherently unfair. As such, a panel of experts will determine which reasons for breakup are appropriate. Breaking up with someone for reasons related to race, gender, or sexual orientation is unethical and should already be considered illegal discrimination under the Civil Rights Act. Approved breakup reasons will center on issues of gross incompetence or neglect. A party to an official relationship can upload a Termination of Relationship form through a secure portal on the match.gov site, including sufficient documentary evidence to demonstrate that their breakup is for an approved reason. If a breakup is approved, there will of course be an appeals process for breakup victims in order to further protect their rights.
In order to implement these proposals, the cooperation of law enforcement at the local and national level will be paramount. Expanded surveillance will be necessary in order to catch those who are dating without a permit. In addition, there is a very real possibility that unlicensed daters will callously forego their social responsibility and attempt to avoid this regulatory system by bringing dates into international waters via cruise ships or across the border into Mexico or Canada. To prevent this, undercover agents will be placed on every cruise ship, and will make arrests when the ship is back in American territory. A Fugitive American Dating Control Act (FADCA) will require all foreign hotels to report to the NDB pertinent data on Americans who lodge with them. Failure to satisfactorily report this information will result in sanctions.
While I anticipate some controversy over these proposals from the more conservative and reactionary segments of America, their fears and complaints are ungrounded. There is precedent for every aspect of these proposals. To quote directly from the United States Constitution:
"The Congress shall have Power To lay and collect Taxes, Duties, Imposts and Excises, to pay the Debts and provide for the common Defence and general Welfare of the United States" [emphasis mine]
The very same Constitution that conservatives so often use to justify their hate-spewing and exploitation-loving policies clearly grants Congress the power to legislate on behalf of the general welfare of the United States. Tell me: in what way does fixing one of the greatest problems known to man not serve the general welfare?
In the same way that no one would ever want to go back to the days of the robber barons in terms of how society regulates employment relations, 100 years from now people will think the same thing about romantic relationships.
Just Kidding – Propaganda Techniques I've Used In This Proposal
In case you have not figured it out by now, the preceding was purely satire. Unfortunately, I cannot assume that everyone reading this would recognize it as such. I suspect that there may even be a few people out there who would read this and conclude that I've had a brilliant idea. Sometimes, real life imitates the absurd and can be indistinguishable from parody. Oh well.
In any case, other than the handful of jabs that I couldn't resist throwing into the above, I tried to write it as though this were a legitimate proposal. In doing so, I employed a handful of misleading and propagandistic techniques and logical fallacies to "bolster" my argument. Going through these would be instructive, because I have found that similar methods of argument are often used when discussing other existing and proposed regulations. Discerning readers can likely find many more, but I want to draw attention to at least a handful of them here.
All of the problems with dating were ascribed to anarchy, with the implicit assumption that regulation would cure these ills – even though no evidence was cited to back that up. This is easy to get away with, because the proposed solutions have the intent of fixing the problems. So long as the intent is positive and the proposal seems like it could plausibly work, most people will be convinced.
In describing the current dating anarchy, only the negative aspects were mentioned, and positives were completely ignored. There is simply no acknowledgement that, for the most part, dating "anarchy" works great.
The biological importance of dating and reproduction was cited as a reason for regulation. But the importance of any given industry or issue is irrelevant to whether regulation is good policy or not. The effects of the proposed policy are what matters.
I argued that arranged marriages were equivalent to central planning. It is incredibly common for statists to argue that because libertarians don't think something should be regulated by the government, it must therefore not be regulated at all. It is beyond the scope of this article to delve deeply into this; nevertheless, it should be clear that there is a huge difference between having your parents decide who you marry and having a bureaucrat make the decision. Government central planning is backed up by force; presumably, arranged marriage is a cultural phenomenon enforced by social norms rather than violence.
I have employed the "won't somebody PLEASE think of the children!" argument. You can justify nearly anything by even attempting to show that it is "good for our children."
I've created "bad guys" or enemies whom a large percentage of the population are naturally envious of. People who, for whatever reason, get the most dates…well, this must be either because of some unwarranted "privilege" that they have (wealth, status, good looks), or because they cheated the system by lying and misrepresenting themselves.
A lot more was made of the fact that people misrepresent themselves while dating than is deserved. Sometimes the misrepresentations people make are truly bad (think catfishing), or are bad idea because communicating your values honestly is important in a relationship. But girls wearing makeup or certain kinds of clothing, for instance, is something that men appreciate. And saying that you are an inch taller than you are is hardly consequential; if it means anything to someone, they can figure that out on the first date and not go on a second one. But here, I have turned the whole thing into an issue of asymmetric information causing power imbalances and other problems. Then I mention that you don't see as much lying in the food industry because of relevant food labeling laws – but this is not an empirical fact, and it is unsubstantiated.
I've taken completely natural subjective preferences (women prefer wealth and men prefer beauty) and used them to argue about inequality. Completely ignored is the fact that regulations can't possibly change these preferences, even if they could force people to act outside their preferences. Also ignored is the evolutionary and/or rational basis for these preferences.
Statistics were used misleadingly (big surprise!). First, I said that 57% of rapes occurred on dates, and then I claimed that this is clear evidence that people choose partners poorly. But the two have no connection whatsoever. An appropriate statistic would be what percentage of people are raped on dates, not how often rapes occur on dates. The STD/pregnancy statistics were just fear-mongering. For that to be evidence that regulation is warranted, we need to assume that regulation would solve those problems, precisely what the proposal is trying to show. Circular logic.
I mention that information sharing agreements are necessary for dating sites to operate legally in order to prevent hackers from stealing private information. Completely ignored is how this is simply giving the government access to this information, and it is assumed that it won't be used maliciously by actors from within the government. It also assumes that the government has some kind of right to this personal information that others do not. Finally, it assumes that this kind of information sharing somehow increases information security, which is most certainly not the case.
I mention that transparency and honesty is critical between partners, but then the SCAP program (subsidized dates) involves hiding peoples' wealth from each other. Similarly, requiring pre-approved reasons to break up fosters dishonesty – both between partners and certainly toward the government. These kinds of ironies and unintended consequences are rather common components of regulations.
Approval is required to start a relationship because people so often make mistakes. But then it follows that bureaucrats are equally liable to make mistakes, and arguably more liable because they are not intimately familiar with our individual thoughts and feelings. This type of faulty reasoning is so prevalent in arguments for regulation, it makes me sick. How often do you hear that "people need to be protected from themselves."?
Precedent is used to justify the entire thing. These regulations are morally acceptable because comparable regulations have been implemented in the past. But what if the rationale for those precedents is equally as mistaken as it is for arguments to regulate dating?
It's very easy to write a convincing argument for just about anything.
The Moral Absurdity Of Regulation
While I'm certain there are some people who would read the above proposal and nod approvingly, I believe (or at least I hope) that most people would reject it as absurd. Unfortunately, most people don't seem to recognize that ALL regulation is absurd, and for the same reasons.
What is it specifically that makes regulating the dating market so repulsive and unjust? Before answering that question myself, I'd like to consider what answers a statist might give.
Many would likely argue that dating regulations would never work. This is certainly correct. But that would imply that regulations are only just if they do work (also correct, but in my opinion, an insufficient condition). Given that other existing health and safety regulations (and all regulations, really) don't achieve their desired social benefits (more on this later), then these other regulations ought to also be abandoned on consequentialist grounds. I suspect that most liberals would be quite unhappy with this result.
A related argument is that personal relationships are too complex to regulate, as opposed to far more straightforward work and commercial relationships. But this isn't true at all. Consider how nobody wants to work with someone who has a "bad attitude," however difficult that is to define. How can you possibly regulate around that type of consideration? Is a "bad attitude" a "just" cause to fire someone? What if the person with a "bad attitude" was black or disabled?
Perhaps it is the personal and private nature of romantic relationships that make them immoral to regulate. But again, this does not stand up to scrutiny. What makes a romantic relationship more private than any other kind? It is completely subjective and arbitrary to make this claim. Many people are downright vocal about their sex lives (sometimes to the chagrin of those near them), and many people are quite reserved about telling others how much money they make.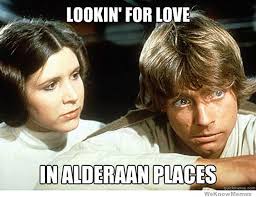 I submit that the reason why these proposed dating regulations are repulsive is that they involve the use of unprovoked coercion in order to prevent people from interacting in a way that would be voluntary for all involved parties. In other words, a regulation is a threat of violence against innocent people. Behind every law there is a gun – if you do not comply, state goons will resort to violence against you. Sometimes, that means murdering innocent people because they were selling loose cigarettes. Sometimes, that means molesting someone for walking the streets of New York while black, or because they needed to fly somewhere. Sometimes, that means shutting down a little girl's lemonade stand because they didn't have a permit. But at least that helped keep us healthy and safe, right?
Regulations Don't Work
As stated in the previous section, a necessary (though not sufficient) condition for a regulation to be morally just would be for it to actually succeed in whatever its positive intentions are. Generally, this means improving safety and quality.
In fact, it must not only be shown that the regulations would work, but also that the benefits outweigh the costs. And given that, according to a report from the Competitive Enterprise Institute, regulations have cost the US economy $1.806 trillion per year (more than half of the federal budget, and more than 10% of total US GDP!), a very substantial safety benefit would need to be demonstrated. Keep in mind, also, that the brunt of this cost is borne by the poor, who are forced to pay higher prices and are excluded from competing in markets with higher regulatory barriers.
The costs are not merely financial, however; regulations have negative implications in other domains. For instance, were we to allow the government to regulate dating, there could be substantial repercussions in terms of individual freedom. In fact, the government already does this to some extent – that's why gay marriage is still, ridiculously enough, illegal in some places. But it's easy to envision other costs of further dating regulations – any sexual taboo could be regulated. Not only that, but well-connected individuals might get access to the most attractive people or otherwise flaunt the rules. This is exactly the way regulation already works in other areas.
The total costs of regulation are impossible to measure. Without going into too much detail, this is because our valuations of things are subjective. How can you possibly quantify the cost of lost liberty? You can't, of course, and this has implications in all regulations, not just the romantic kind:
""There's no accounting for taste" isn't just something one can say to shrug off his buddy's dating someone he finds unattractive. It's an explanation of our individuality. In dating, there are millions of unique tastes and subjective valuations. This range of valuations makes regulation inherently unjust, because the perceived value of another person as a romantic partner cannot be quantified.

But the same may be said of most any government regulation. What government agent should have the authority to say that a certain job pays "too little" or is "too dangerous" to be legal? Such decisions must be left up to the people applying for those jobs, who are more familiar with their own situations than a bureaucrat in Washington could ever be. If Cathy badly needs work experience, that job that pays $5 per hour may be perfect for her, even though it would be a poor fit for someone else who is looking to pay his mortgage."
But even though we can't do a fully accurate cost-benefit analysis on regulations, we can try to look at the effects that regulations have had in terms of their stated goal: improving quality and safety. I do not have space to go into great detail here, but will provide links for further study if you are interested.
Occupational licensure, ostensibly aimed at making sure practitioners (any job, but health care is specifically what comes to mind) are qualified, has substantially increased costs for services without a substantial improvement in quality. This is because licensing requirements decrease the quantity of practitioners available, leading people to use lower quality substitutes and generally decreasing their access. The link above shows that this has led to reduced quality in electrical work, dentistry, plumbing, real estate, and animal care, though it should be generally true as well.
Then there was the 1906 Meat Inspection Act, which was supposed to protect consumers from the evils of the unregulated meat packing industry (and everyone knows that Upton Sinclair's "The Jungle" proved this was necessary, right?). Government inspectors would go to the meat packing plant, poke meat with a rod, smell it, and deem the meat safe if the rod smelled fine. Then they'd repeat the process over and over with the same rod. The (predictable) result? Pathogens would be spread from bad meat to good meat, potentially infecting entire plants. Here's the best part: this ridiculous method was continued through the late 1990s! The FDA can be very slow in approving new food safety processes for commercial use, the implications of which are difficult to measure. Not to be outdone, the Agriculture Department has prevented small meat packers from testing their own animals for Mad Cow Disease at the behest of larger companies that are afraid that market forces will force them to do their own expensive testing as well.
Worst of all is the FDA regulating the entire drug safety process. Dr. Mary Ruwart estimates that 4.7 million people have died needlessly over a 40 year period because they were denied access to potentially lifesaving drugs that the FDA had not yet deemed safe. Aspirin and penicillin would likely flunk the FDA approval process today.
Feeling safer yet?
Here's a few more. Houses built under FEMA guidelines suffer more damage than houses that weren't. The Federal Railroad Administration makes us less safe by mandating antiquated safety standards from the 1910s. Air bags were known to kill children, but were mandated for many years anyways. Corporate Average Fuel Economy standards led to smaller, less safe cars, resulting in 2500 needless deaths per year. In general, regulatory overload makes Americans less safe.
What about labor regulations and workplace safety? Free markets didn't create child labor; they ended it. Had children not worked prior to the Industrial Revolution, they would have starved to death. If ending child labor was as easy as pushing a button/writing a law, every legislator would have done so, and far sooner. Similarly, improvements in occupational safety and shorter workweeks are a consequence of capital accumulation under market competition, not unions. For a good explanation of how markets improve workplace safety, see this.
And that brings us to our next subject: if the government is not enforcing safety regulations, then who would? How can we be kept safe? The answer, in short, is that the market process itself fosters safety improvements.
Let's use dating as an example. Julian Adorney, whose insightful articles inspired this post in the first place, writes:
"No doubt there's potential for abuse in the dating market. Sleazy men can treat women poorly; dishonest women can cheat on men. Some people get too drunk and do things they regret. Break-ups can cause immense emotional distress. We as a society recognize this, but we do not believe that this danger calls for government intervention. Instead, individuals take action to mitigate the damages above. A girl who dates a sleazy man will tell her friends about him, essentially giving him a negative review to steer others clear. People who drink too much and engage in behavior they later regret will learn from their mistakes and avoid similar behavior in the future. They make the similar mistakes again, but on the whole, the dating market contains a variety of complex mechanisms through which social pressure is applied to discriminate against those who break the rules of dating while favoring those who function within the established rules."
Markets are self-regulating. If safety is what consumers want, then that is what the market provides. I will not go into too much detail here, but things like Consumer Reports, the Better Business Bureau, product reviews, feedback mechanisms such as that of eBay, escrow services, insurance, and so on, can all be used to make life safer and products of higher quality. And they do this without resorting to violence, unlike government regulation.
Consider the Jewish practice of eating kosher. An entire industry of kosher certifications has evolved in a purely bottom-up process. There are several competing organizations that provide food labeling services and certify that the product is kosher. Read more about how kosher labeling is a model of private regulation here.
My previous job was at a healthcare IT firm. A private company, KLAS, did research and analytics on healthcare technology, and my company (and surely our competitors) was constantly striving to improve how we scored with them. The result was better information for hospitals deciding what type of medical record software to use – and ultimately, a better experience for hospital patients.
And you've probably never heard of Underwriters Laboratories (UL), but they do safety and quality tests on tens of thousands of products every year, likely including several in your home right now. They largely solve the problem of how you can trust that products which are purchased infrequently (and thus it is harder to "vote with your dollars" in future purchases) are safe and effective. It is truly a remarkable organization, and you can and should read more about it here. More:
"The Lab was the first to set standards for certifying the safety of pilots and planes before the government intervened. It set the standards for building materials, fire-fighting equipment, air conditioners, and household chemicals. It employs safecrackers and pyrotechnicians to test safes, and a variety of unique machines and devices to test thousands of other products each year. It has been testing multicolored Christmas lights since 1905, and entered the building-code business right after the San Francisco earthquake of 1906."
Voluntary organizations can be (and have been) established in many other fields in order to promote consumer safety. For an interesting discussion of self-regulation, particularly in the context of privacy, see this.
Ultimately, we must conclude that regulations in general are equally as absurd as my ridiculous proposal about regulating dating.
Conclusion
To finish off this article, I can do no better than to quote Mr. Adorney at length:
"This dating market is almost pure anarchy. No government bureaucrat tells you who to date. Straight white women aren't legally obligated to only date straight white men. While sexual conduct with minors is forbidden, anyone over age eighteen can date anyone else over age eighteen.

And once you begin dating someone, no government agent steps in to tell you how the relationship must progress. There are no laws around what restaurants are "appropriate" for a first date; no burdensome rules around how many hours a date can last or how many drinks one party can imbibe.

And in the absence of government rules, unofficial codes of behavior spring up. Social norms emerge, crowd-sourced and shaped by society as a whole. It's appropriate for a guy to buy the girl dinner. Getting drunk on a first date is frowned upon. Dating someone else on the side — cheating — is immoral and is generally cause for break-up.

No government official made these rules. No Department of Safe and Responsible Dating set these codes down in law. Instead, they form organically. Culture, from television shows like Friends to love songs, shape our social mores. How our friends behave when they date impacts how we behave. If your friends say that it's wrong to cheat on a boy you're seeing, you'll probably absorb that as a rule of romance.

The result is anarchy: not an absence of rules, but an absence of rulers dictating how we behave and throwing those in jail who do not comply."